We have partnered with a top Sydney-based immigration team to facilitate visas for sought-after skilled occupations.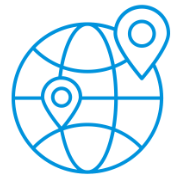 Why Australia?
Australia is ranked in the top 5 countries for quality of life
A young, open country with a strong economy and a population of 26 million, mostly situated along the beautiful Australian coastline. Australia's natural beauty make it the ideal destination, as does its attractive work/life balance, good education, healthcare systems and much more.
Australia offers a diverse mix of cultures from all over the world. It is the perfect country for those who love to enjoy life but want to live in an efficient, cutting-edge country which has an emphasis on your well-being and safety. Australia lifestyle is easy-going and highly sought-after.
The main cities (Sydney, Brisbane, Perth, Melbourne, Canberra and Adelaide) offer a huge variety of services, work, and leisure activities. The whole country is geographically as big as the whole of Europe. It is a modern nation with first-world systems, infrastructure and services. The rate of unemployment is very low and work remuneration is attractive.
Timing could be perfect for you and your family to apply for a visa route to citizenship in Australia. Check our list of occupations below which Australian Home Affairs is currently emphasising. Visa awards are competitive but our immigration partner will help you navigate the processes.
Does your occupation fall into one of these categories?
Teachers
Preschool/Early Learning Teacher (Degree qualified)
High School Teacher (Degree qualified)
Special Needs Teacher (Degree qualified)
Child Care Centre Manager
Child Carers
University Lecturer
Allied Health
Social Worker
Psychologist (Masters Level)
Occupation Therapist
Audiologist (Degree qualified)
Sonographer
Registered Nurses
Aged and Disabled Carers
Generalist Medical Practitioners
Physiotherapists
Construction
Engineer (all disciplines)
Architect (5-years full-time & degree qualified)
Quantity Surveyor
Surveyor
Construction Managers
Civil Engineering Professionals
Mining Engineers
Technology
Software and Applications Programmers
ICT Business and Systems Analysts
Database and Systems Administrators, and ICT Security Specialists
Sciences
Vet
Agricultural Scientist / Consultant
Environmental Scientist / Consultant
Botanist
Life Scientist
Biochemist
Biotechnologist
Food Technologist
Forester
Hydrogeologist
Marinebiologist
Microbiologist
Meteorologist
Metallurgist
Physicist
Zoologist
Other
Contract, Program and Project Administrators
Advertising and Marketing Professionals