Paton Personnel is an industry leader in providing specialist professional talent to a broad array of local and international Blue-Chip businesses based in South Africa and Sub-Saharan Africa. Working at Paton means having a sense of belonging to a sought-after and highly regarded business.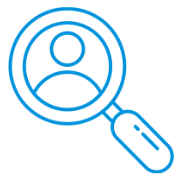 Interested in a career in recruitment?
Here's why Paton might be a great fit for you
We have a clear sense of who and what we are. We are proud and protective of our appealing culture. We have brought a modern, empowering corporate culture into a small business and have upheld these principles consistently for 25 years.
We are a democracy. There is no room for autocrats at Paton. Everyone is an equal. Nobody 'pulls rank'. We are a meritocracy. The 'best argument wins'. This ensures collective commitment and participation.
Respect is a huge theme at Paton and with respect comes strong integrity in our treatment of staff and all other stakeholders in our business.
Can we be demanding? Yes. As much as you would expect in a successful and competitive business serving SA's top candidates and clients. Optimal delivery is a non-negotiable for us and so is growth. With your growth, growth in responsibility and accountability follows. We are inspired by talent. It amazes us.
We love top 'goal-scorers', as our CEO calls our best recruiters, but they must also pass the ball . The cohesiveness of our team and strength of our brand is everyone's priority.
We support and nurture our talent but enable room for them to stretch and flex. And on the subject of flex, we don't mind where you work from once you have settled into the culture. We have a powerful sense of team despite our commitment to a mix of remote and in-office work.
---
If you like what you hear, tell us why you think you would thrive at Paton.
Who loves working at Paton?
The self-driven
The ambitious who want the feeling of running their own business-within-a-business and to be directly rewarded for their own efforts and shared efforts. Intro-and-extroverts. We accommodate both in our clever internal-external consultant structure.
The specialists
Our clients and candidates appreciate the fact that all our Consultants are degreed. We speak the same technical language as our customers. Therefore they treat us as equals. The respect is mutual.
The anti-bureaucrats
Those who are more independent and reject micro-management. We give huge operating freedom to our teams (and with that, big responsibility and accountability).
People who like to 'touch' other people's lives
and make a positive impact on others' livelihoods. We change peoples' lives and have a huge fan base because of it. You will guide your candidates and clients throughout their careers and they are forever grateful for your impact.
Our exciting reward structure
Our commission structures are 25-30% and unlimited. Our recruiter support staff are also rewarded based on your desk performance. We have arguably the richest commission structure in South Africa in a medium-to-large agency.