Legal & Company Secretarial
Paton Personnel is passionate about the legal profession. We had no choice. Our CEO qualified as a lawyer. Our dedicated Legal team comprises consultants with technical and market knowledge.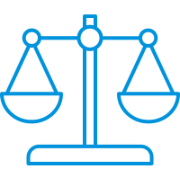 Whether you are an attorney, paralegal, legal executive or company secretary, our consultants understand the unique skills required across the spectrum of Legal and Secretarial positions.
Are you a professional looking to discuss your next career move or a company looking to source the very best talent in the market? Get in touch with us today!
Positions include:
Legal Advisors and Legal Counsel
Attorneys (from Partners and CEO's to Associates)
Legal Compliance roles
Company Secretarial roles
Corporate Governance roles