Paton Personnel understands the Engineering industry and the requisite skills. This is why we are a trusted recruiter across the engineering sector.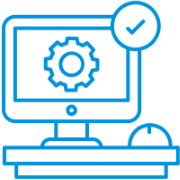 Our expert consultants take the time to understand each organisation's specific challenges and opportunities. Our extensive reach into top-tier candidates ensures we deliver meaningful results.
Whether you are an engineering professional looking to discuss your next career move or a company looking to source the very best talent in the market, get in touch with us today!
Sample of Engineering roles for which we recruit:
Structural and Civil
Electrical & Electro-mechanical
Mechanical & Mechanical Design
Geotechnical
Industrial
Marine
Occupational Health and Safety
Aeronautic
Cost
Projects and
Planning
Process
Mining
Innovation & Design
Renewables
Water Resources