Credit, Risk & Compliance
Our Credit Risk and Compliance team is one of the most experienced of its kind in South Africa. We work with major SA Financial Services institutions.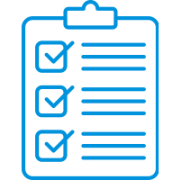 Paton Personnel helps our clients pinpoint skilled Credit, Risk and Compliance professionals at precisely the right moment in their career, by nurturing ongoing relationships with a network of thousands of relevant, top-level Candidates.
Are you looking for an experienced and highly qualified Credit Risk and Compliance individual for your organisation?
We specialise in recruiting roles across 4 main areas:
Credit Analysis – Investment Banking, Project Finance, Leverage Finance
Credit Risk Analytics
Quantitative Risk Management
ERM – Market Risk/ Operational Risk/ Credit Risk/ Liquidity Risk
Banking Compliance
Group Compliance – Anti-Money Laundering, Counter Proliferation Finance, Regulatory, Financial Crime, Surveillance – Control Room Compliance, Sanctions, AB & C, Private Side Advisor